THE TEST FOR ALL QUADRATICS
(Pictures shown were chosen by help of Jacob Reese- a student collaborating with me.)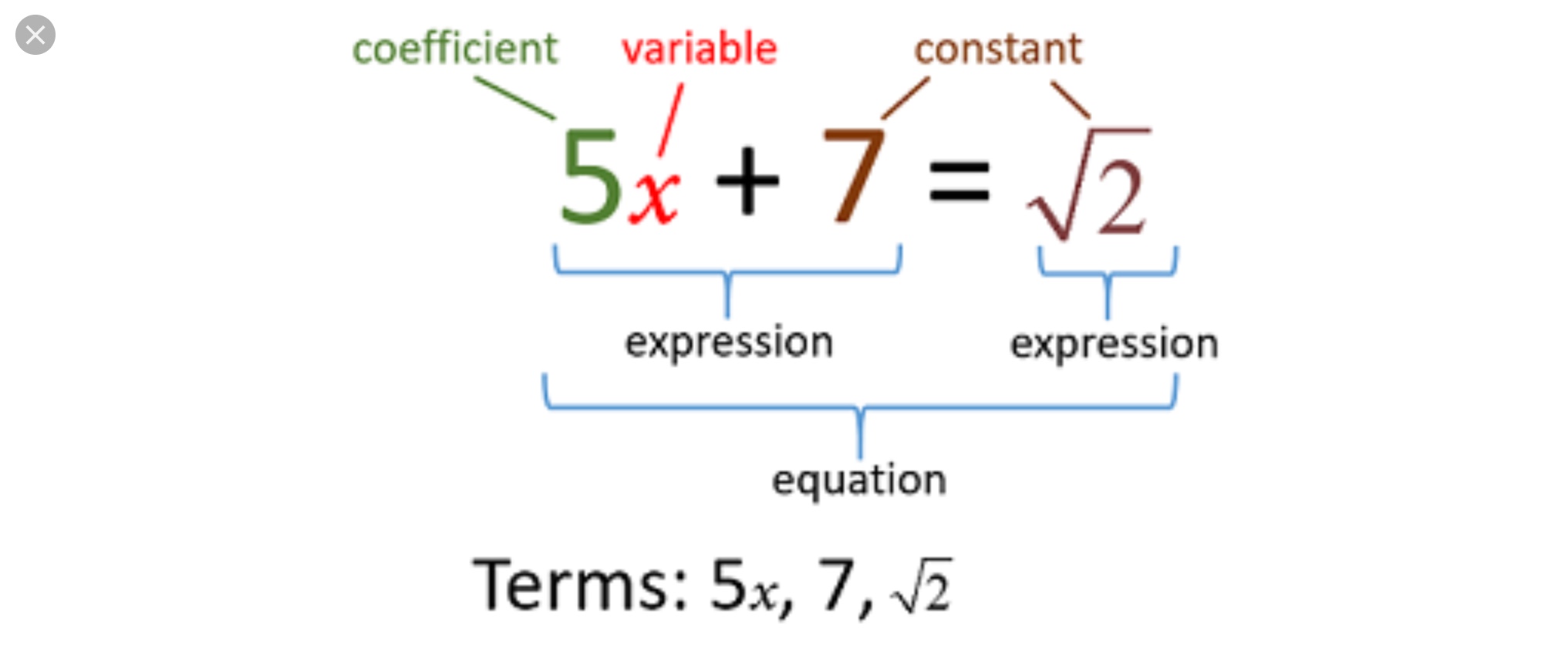 Coefficient-number you multiply the variable to.
Constant-a number that you add or make equal to the equation.
Equation= a set of expression equal to a number.
completing the square-a procedure that you use to get the roots of a quadratic equation. The oldest way in fact. (Even the Babylonians did it that way.) But is too complicated for some examples.
quadratic formula: the algorithm you can you to find a precise answer to ANY quadratic equation.
algorithim-series of steps or special formula with steps.
Complete and Continue